Gottsu is a Japanese mouthpiece manufacturer founded ten years ago by Masahiko Goto, specializing in the design and refurbishment of saxophone mouthpieces. Every mouthpiece that leaves Goto's small workshop in Yokohama passes through Mr. Goto's hands. Many, if not most music shops in Japan send their factory ordered mouthpieces from other international manufacturers to Goto's workshop so that he can work his magic on them before they hit the shelves, selling them under the G-Tuned label, so respected is his work.
In 2008 Gottsu released the Sepia Tone line of mouthpieces and it has quickly become one of the country's favourite mouthpieces. In 2014 Gottsu began manufacturing mouthpieces, with the exception of the original Sepia Tone Line, using a CNC (Computer Numerical Control) machine. This combination of precision machining and Goto's old world craftmanship have allowed Gottsu to make a product respected the world over.
Sepia VI Marble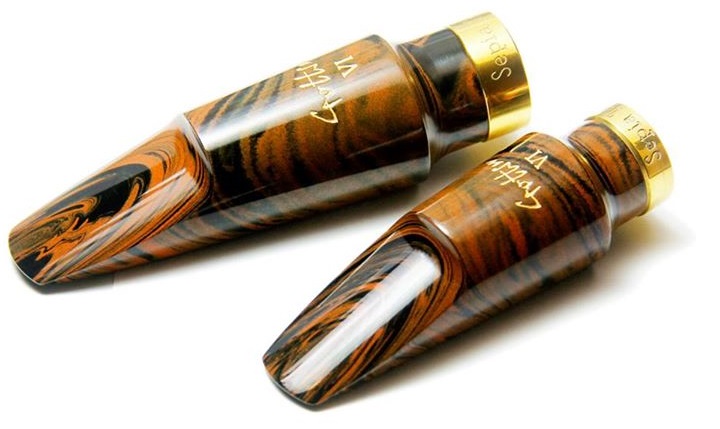 +R (advanced process) is the most advanced G-Tune technology for processing the tip rail for a more efficient reed vibration. With this special processing, the reed vibrates effectively to create a smooth sensual tone like no other. Gottsu's original design methods allow one to play exquisitely from the first note–making it much easier to reach lower notes and give an overall pleasant feel throughout the range of the horn.
Gottsu Sepia Tone Mouthpiece