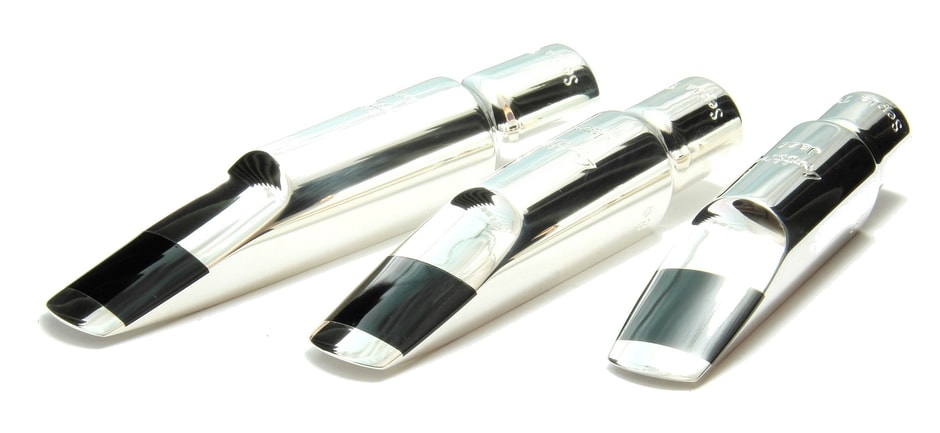 Sepia Tone Jazz Metal
Sepia Tone Jazz Metal is the standard metal Gottsu model. Masahiko Goto studied the brass composition of vintage mouthpieces, and selected the most similar brass composition to craft Gottsu mouthpieces from. Sepia Tone Jazz Metal, which has a dark sound with an edge, was the result of pursuing a good metal sound.  
After making the Sepia Tone VI, an ebonite mouthpiece, I wanted to make a metal model. Because I play Tenor Saxophone, I own vintage metal mouthpieces, so I wanted to make a better mouthpiece than the vintage ones. That was how I started to make Jazz Metal. 
—Masahiko Goto—
Type: Baritone, Tenor, Alto 
Opening size:  
Baritone (6,7,7☆,8,8☆,9)  
Tenor (6,7,7☆,8,8☆,9,9☆)
Alto (5,6,7,8) 
Soprano (4,5,6,7,8) 
※see table below for mm sizing 
Material: Brass 
Chamber shape: Round 
Baffle: Roll-over baffle 
Feature and Tone: 
Dark,
Fat,
Outlined Sound 
Style: Jazz  
* Natural wooden reed recommended 
Photos
Sound Samples And Videos
Videos・Album

NAMM Show 2020 ;
its playing exactly as my Vintage Florida Otto Link Probably the best copy I ever tried. very focused,Warm and has a great Projection and big sound !
-Tony Lakatos
The manufacturing process of Jazz Metal