Sepia Tone Vintage Signature 2023
In celebration of its 10th anniversary, Gottsu developed the Sepia Tone Vintage Signature, combining Silver and Ebonite into a unique and beautiful piece.  The design is based on the standard VI model, but it has been completely redeveloped to complement the qualities of the solid silver shank ring.  The silver ring is given a special coating that prevents discoloration and gives it a beautiful shine.  The "Signature" is the most resonant and reverberant of all Gottsu pieces, and features a thick bass with power that feels solid and centered.
The 2023 update to the Signature features the addition of the new Gottsu sliding ligature, which is made from vintage brass and slides into grooves in the mouthpiece cut parallel to the table. The sliding ligature features a unique "underscrew" mechanism that securely and evenly exerts pressure across the reed, which significantly improves performance over a conventional ligature. A mouthpiece cap made from resin also comes included with the 2023 version.
In celebration of its 10th anniversary, Gottsu undertook the challenge of working with silver, resulting in the development of a silver ligature.  Having aquired the ability to craft silver, the next logical step was to see what happens if silver is fused with an ebonite mouthpiece. The first impression of the prototype was that the excellent tone from the silver was transmitted to the saxophone itself.  However, the resistance was so strong that it was difficult to blow for very long.  Therefore, the production of a new mouthpiece that makes the best use of the characteristics of silver was started.  The number of prototypes for the mouthpiece exceeded 100 – refining aspects such as the shape of the baffle, the shape of the body and the balance of silver.  In April 2022, the Sepia Tone Vintage Signature was completed.  It is the world's greatest jazz mouthpiece.
—Masahiko Goto—

Instruments: Soprano, Alto, Tenor, Baritone
Opening size:
     Soprano: 53, 55, 57, 59, 61, 63, 67
     Alto: 71, 75, 79, 83, 87
     Tenor: 89, 95, 100, 105, 110, 115, 120
     Baritone: 95, 102, 106, 112, 125
* See table below for mm sizing (same size as VI). 
Materials: Ebonite, 950 Silver, Vintage Brass
*dark brown, high-quality ebonite with no additives. 
Chamber shape: Round 
Baffle: Rollover 
Tone characteristics: Rough, reverberant, easy to blow, powerful 
Style: Jazz 
Recommended reed: Natural cane reed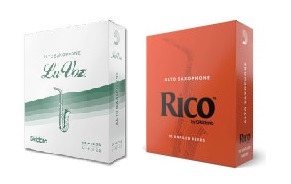 Opening Size Chart